Thailand-Japan Environmental Solutions Week
Three-days event called 'Thailand-Japan Environmental Solutions Week' will be jointly organized by the Ministry of the Environment, Japan and Ministry of Natural Resources and Environment, Thailand in Bangkok, Thailand from 14th to 16th January, 2020.
The event aims at providing opportunities to share innovative and emerging environmental solutions with business and public sectors for achieving sustainable development, and to discuss how existing and emerging environmental solutions could be applied to Thai economy. This event includes variety of Open Seminars, covering marine plastic waste issues, Smart City, climate change adaptation, digital environmental solution and severe PM2.5 air pollution, as well as Business Match Exhibition.
The event will be open to the public and interested persons and parties are encouraged to register their participation at: Application Form for Thailand-Japan Environmental Solution Week, 14th to 16th January, 2020 (outside of OECC website).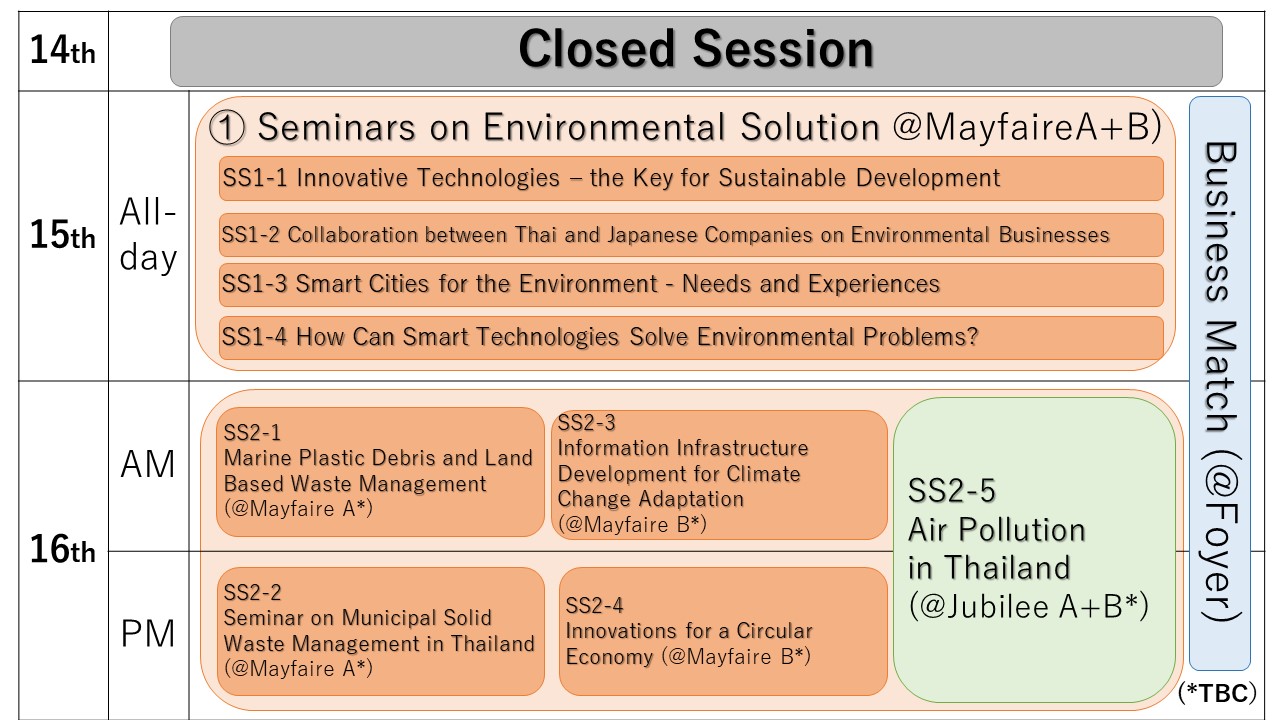 The latest program of the event is available here.
Questionnaire Survey on Environmental Solution Needs in Thailand
We would like to seek your kind cooperation to a quick online survey aimed at visualizing environmental solution needs in Thailand. The survey is accessible from the below website. Your valuable inputs would be much appreciated.
ONLINE SURVEY is available here (outside of OECC website).
Overseas Environmental Cooperation Center (OECC)
Phone: 03-6803-4291
E-mail: jw-info@oecc.or.jp